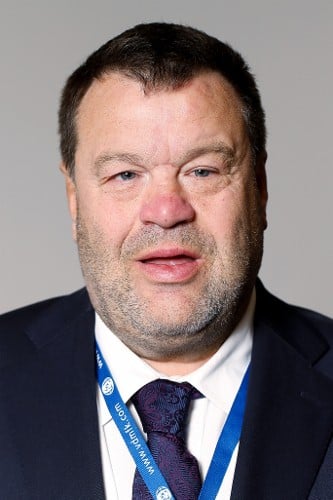 Date of birth: 21.03.1962
Tom E. Yendell was a thalidomide baby, born without arms. For this reason, he has used his mouth, feet and chin for the activities of everyday life from childhood onwards. Following basic schooling, he attended and graduated from the Brighton College of Art. In 1986, he was given a scholarship by the Association. Having become an Associate Member of the VDMFK in 1993, he became a Full Member in 1996. In July 2013, on the occasion of the General Meeting in Vienna, he was elected member of the board.
Tom E. Yendell's graphic works display a high degree of perfection. He likes to paint in powerful colours and with powerful brush strokes. His inspiration comes mainly from nature. One of the specialities of this mouth and foot painting artist are strict ornamental and graphically effective Christmas motifs. He has presented his works to the public at a number of exhibitions.
Tom E. Yendell is also committed to helping the disabled. Even during his studies, he organised an art seminar attended by 150 disabled persons. This was followed by further public relations work, championing the cause of the disabled in the press, the radio and on television. In addition, each year he holds a number of public lectures about himself and the work of the Association, which meet with an excellent response.