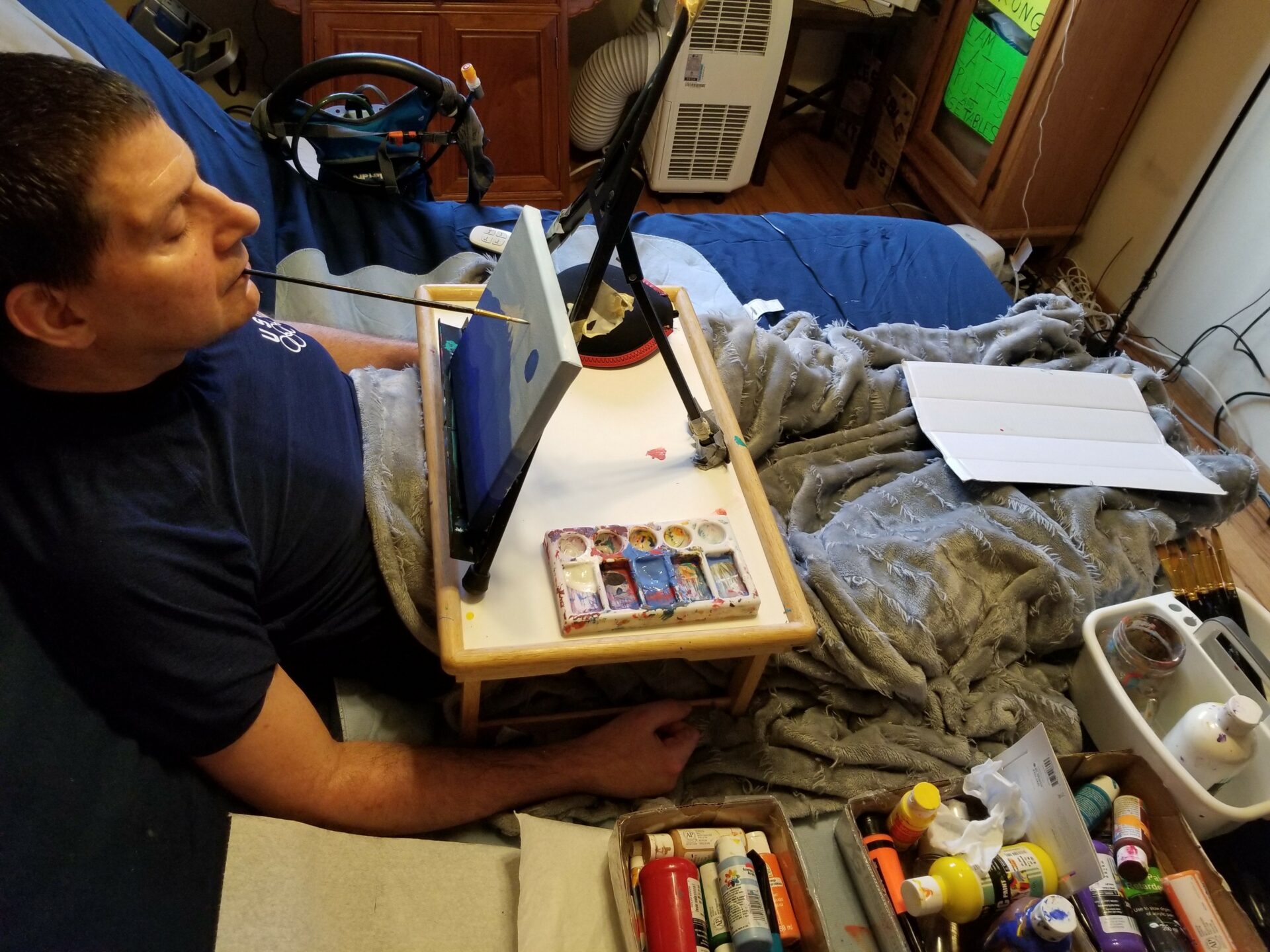 Date of birth: 06.02.1968
Scholarship holder since: 01.03.2023
Paul Jpseph O'Lone was born in Philadelphia on 6 February 1968.
He started his bodybuilding career at the age of seventeen and loved the sport. Mr O'Lone has participated in over 60 bodybuilding competition shows. His greatest success was the title of Mr. North America in 1993.
He was diagnosed with primary progressive multiple sclerosis in 1997.
In 2001, he moved to Bay Area, California to open an accessible personal training gym that focuses on all types of disabilities.
Due to the 2020 Covid pandemic, he had to close his gym and could only focus on virtual online training.
In 2021 he learned about painting sets, and although he could not use his hands, he tried to paint with his mouth, which worked.
He has loved his new hobby ever since!