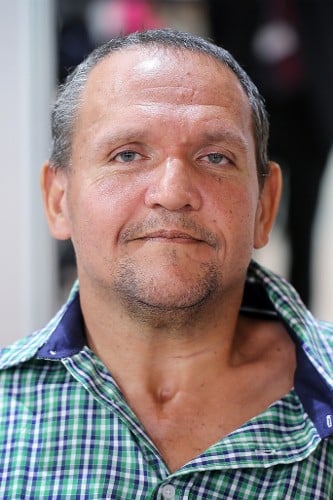 Date of birth: 11.06.1969
Chris Opperman was born in Lichtenburg, a small town in the Northwestern province of South Africa, on 6 November 1969. He finished school in 1987 and began studying theology one year later. In 1989, on the day when he wrote his last term paper, he had a bad fall and fractured his fifth cervical vertebra. During occupational therapy, he was given a brush, paint and a polystyrene figure, but initially showed no interest in painting. It was not until 1992 when he moved to a home for tetraplegic people and saw several residents paint with their mouths that he made an attempt and took pleasure in it. Painting then became his great passion. In 2002, he was given a scholarship by the Association. Since 2011, he has been an Associate Member of AMFPA.
Chris Opperman prefers the technique of oil painting. His predominant themes include the landscapes of his homeland as well as animals and people.