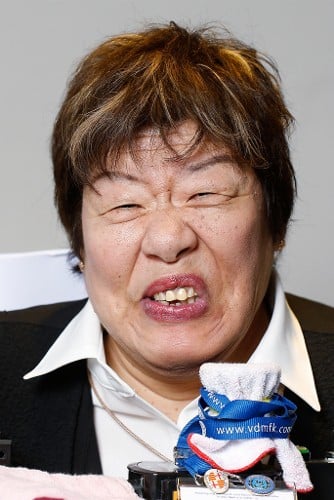 Date of birth: 03.04.1956
In the first year of her life, Machiko Morita suffered a high fever. In the course of the illness, she developed cerebral palsy, which led to a permanent stage 1 disability. Her interest in painting was aroused at a secondary school for disabled people. She completed secondary school hoping to be able to lead an independent life with the assistance of painting, having already received a number of awards for her works during her years at school.
Machiko Morita learned watercolour painting, wood-block printing and drawing. After further education, she attended an associated art club. Today, she is mainly involved in oil painting, interested in all subjects - including landscapes, still lifes and portraits. She was able to further develop her skills through participation in a number of exhibitions. This led to her being granted a scholarship by the Association in 1980, allowing her to exhibit her works internationally. She became a Regular Member of the VDMFK in 1992.
Recently, Machiko Morita began to communicate her knowledge and skills about mouth painting. She teaches the basics of painting to various groups of people, including children, and also presents her mouth painting technique publicly and holds lectures on this subject.