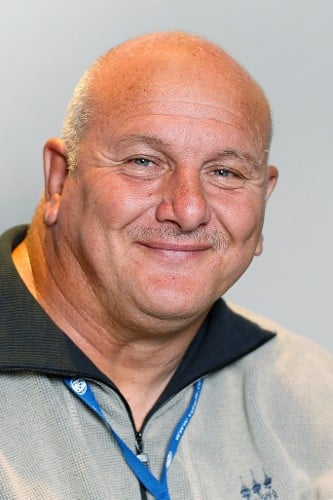 Date of birth: 15.08.1967
In 1983 was Rudolf Lombard involved in a car accident, rendering him C4-C5 quadriplegic with paralysis of all four extremities. After completing secondary school the artist enrolled in a school for the disabled in 1986. He became interested in art while still at this school, creating the first pencil drawings with his mouth in 1986. Subsequently he focused on his university studies in computer science and on his professional career. It was not until 2002 that he took up mouth painting again. He became a student member of the Association in 2003. In 2009 he became an associate member of the Association.
His preferred media are oils and acrylics. Frequently he combines these two media, which constitutes "a mystic experience to him and provides the opportunity to use colour effectively", as he himself says. His favourite themes are portraits, landscapes, animals and flowers.