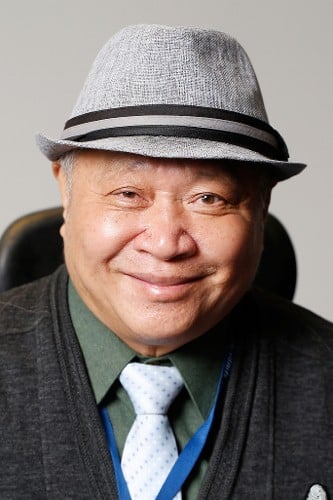 Date of birth: 07.07.1951
Ko Shu was born on 7 July 1955 in Kao Xiung. After completing primary school he did not continue his school education but - because of the bad economic situation of his family -learned the trade of a wood turner. In 1971 he joined the army and due to his excellent physical skills - he was a good swimmer - he was selected for the special unit of the Taiwan Marine Corps. In the autumn of 1973 he was practising for a diving show and did not realise that the tide in the bay had gone out and the water was too shallow for diving. When he dove into the water he struck the rocky bottom with his head and fractured his fifth and sixth cervical vertebrae. The accident left him tetraplegic.
After several years filled with sadness Ko Shu made the first attempts at painting with his mouth in 1983. A famous artist couple and a professor supported Ko Shu's artistic activities. This enabled him to make rapid noteworthy progress and gain widespread recognition. His favourite painting technique is Chinese painting using watercolours. He predominantly paints landscapes and floral themes. In 2005 he became a Student Member of the Association. It was only three years later that he was granted associate membership of VDMFK. He has been a Full Member of the VDMFK since 2013.