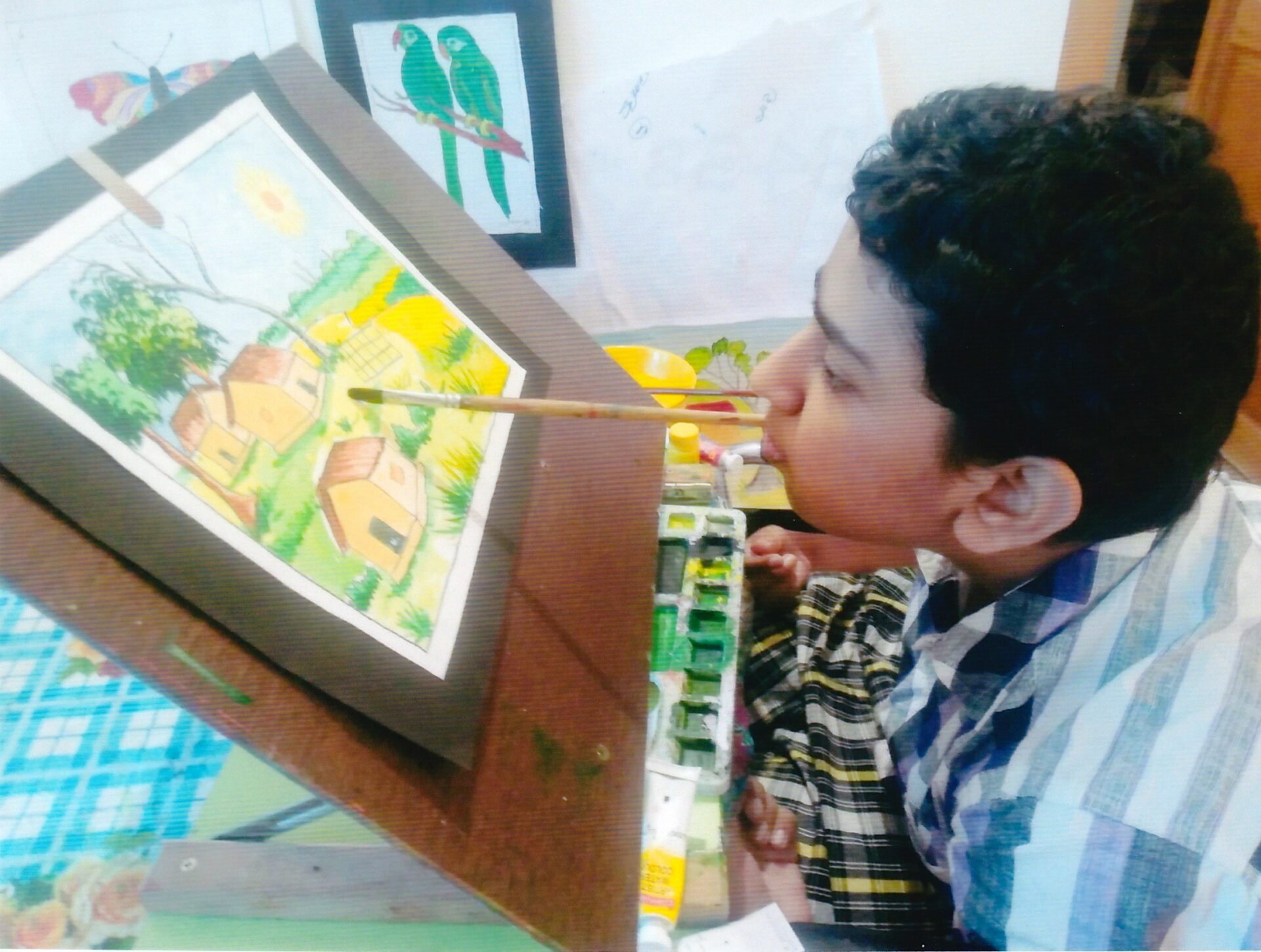 Date of birth: 16.04.2004
Scholarship holder since: 01.03.2020
Joyal K. Biju was born on 16 April 2004 in the Wayanad district, in Kerala. In his first two years of life, Joyal K. Biju developed just like other children. However at the age of 3 to 4 he started falling over when he was walking, and at the age of 5 he could no longer climb or walk upstairs. He started supporting his knee with his hand when going upstairs. At the age of 6 it was no longer possible for Joyal to climb the stairs. His parents took him to the Medical College in Calicut. After several examinations, the doctors diagnosed muscular dystrophy. His parents subsequently tried many types of treatment, but finally they learned that there were no drugs for this condition.
When the falls and injuries accumulated, at his parents' insistence he discontinued his schooling.
At the age of 9 he was totally reliant on a wheelchair, as his body was paralysed from the neck down apart from some slight movements of his right hand.
Joyal relies on help for everyday activities. He has been taught at home since he was 14.
His teacher discovered his talent for painting and she encourages his painting skills.
On the International Day of Persons with Disabilities, 3 December 2018, Joyal held his first art exhibition.